Dracco
is a Hong Kong-based toy company. Known for such brands as
Predasaurs
and
Dracco Heads
, they are stated to be the brains behind the Filly franchise.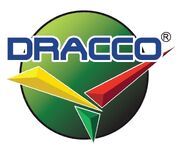 History
Dracco was created in 1997 by two Danish brothers, Jacob and Henrik Andersen. In 2000, the company moved its headquarters to Hong Kong.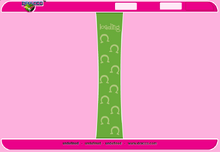 The company created Filly in 2006, At the time, the mexican illustrator hired by the Andersen brothers, Carlos Ignacio del Alto Vargas, created and designed the looks of the fillies according to what the Andersen had in mind. Soon after, a website with what is said to be "two small classical games" was made. The company has stated to have worked with the Simba Dickie Group from the beginning, including having Simba handle marketing for the Filly brand, an arrangement that lasted until January 2014.
Dracco has made at least one new Filly set annually since 2007, when they released Filly Forest, although 2010 only saw a new edition of Filly Beach Party.
Present day
The MyFilly website is run by Dracco.
In the trailers for Filly Funtasia, Dracco's logo is listed prominently. The trailers are also listed as being copyrighted by Home Focus Development Limited, also known simply as HFDL, who for the most part deal with Dracco's patents.
While BRB Internacional is the usual news source for Filly Funtasia, Dracco's articles at various German marketing sites often takes care to mention how it's going with the production of the show, and with the Filly brand in general.
External links
Community content is available under
CC-BY-SA
unless otherwise noted.