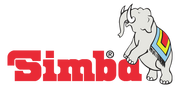 There have been many license holders of the Filly toys in various countries, as Dracco hasn't always wanted to sell its own brands in many countries by itself. After all, pretty much everyone believed (erreneously) for some years up until the summer of 2014, that Simba were the owners and creators of Filly. Here is a list of known instances of such licensees.
By country
Distributions by Dracco
An American English shortened version of Filly Butterfly's main ad, was labelled by Dracco. The Filly tune was played in an 80's acoustic guitar style and there are at least two abrupt sentence splices. Moreover, the only known upload of it was by a Latvian toy channel.
Other distributors
Germany, magazine: An edition of the Lissy magazine in 2009 had Filly Princess figures as pack-in toys, as seen in this commercial. Apparent possibilites were Cedric, Countess Melody, Queen Leonarda, and Princess Crystal, and each magazine had only one of them. The arrangement cannot have lasted for long, as Lissy would later go on to create its own Magic Ponys horse brand.
Community content is available under
CC-BY-SA
unless otherwise noted.