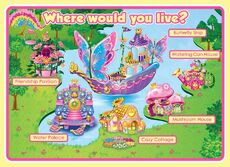 In addition to running a homepage, Twitter page, Fanpop, Pinterest pages and a Youtube channel, MyFilly also ran an official Facebook page at this address, adjacent to the Twitter page. Due to this adjacence, the Facebook page has as of the 27th of April also seen very little, if any, content past December 2014.
A solid amount of the images on the Filly Wiki, more than a hundred of them in fact, has been borrowed from this page, which has in fact made this wiki page the most linked-to page on the Wiki, despite a long history as a placeholder page for use in creditation of the images.
Community content is available under
CC-BY-SA
unless otherwise noted.